The digital revolution of healthcare has already begun: Health apps for smartphones, tablets and wearables literally allow people to take their health and fitness into their own hands. The innovative new applications can assist their users to increase their strength, stamina and mobility, or function as a digital diet coach or hydration tracker – the apps are extremely versatile and far more than a tech gimmick for top athletes.
Health and fitness apps are perfect for self-quantification (aka self-tracking, lifelogging or auto-analytics) and adaptable to the individual requirements of many target groups: With their game like interactions and interface, health apps can encourage and positively influence all kinds of user to get on track, become active and stay healthy. For a higher quality of life, even at an advanced age.
The future of health economy
Health Apps and Wearables like the Sony SmartWatch 3 or the Moto 360 are already part of the daily lives of many health-conscious people aged between 20 and 35, but the features of the applications also provide huge benefits for the "best ager" generation 50+. For human beings the most important aim is to be healthy throughout their lifetime – and this is exactly where mobile health and fitness apps can create new paths to health provision.
We have developed a sample health application with the main focus on users aged 50 and above, based on a modular design to display the multitude of technical possibilities and advantages wearable health apps can provide in healthcare. Almost all of the following example modules can be combined freely into an individualized health and fitness app, ideal for your target group.
Possible health app modules and features
The weight manager can assist users to keep track of their diet progress, their weight change and their fat level.
This feature can help to prevent a lack of activity and is designed to motivate the users to be more active.
The module "Exercise" offers a wide range of pre-installed exercises to improve the mobility, strength and stamina of the user.
The module "Hydration tracker" prevents the risk of dehydration by reminding the user at adjustable times to drink something.
The module "Emergency rescue button" provides the possibility to trigger an instant emergency call.
The medication assistant reminds the user to take their medications at adjustable times and tracks their medication adherence.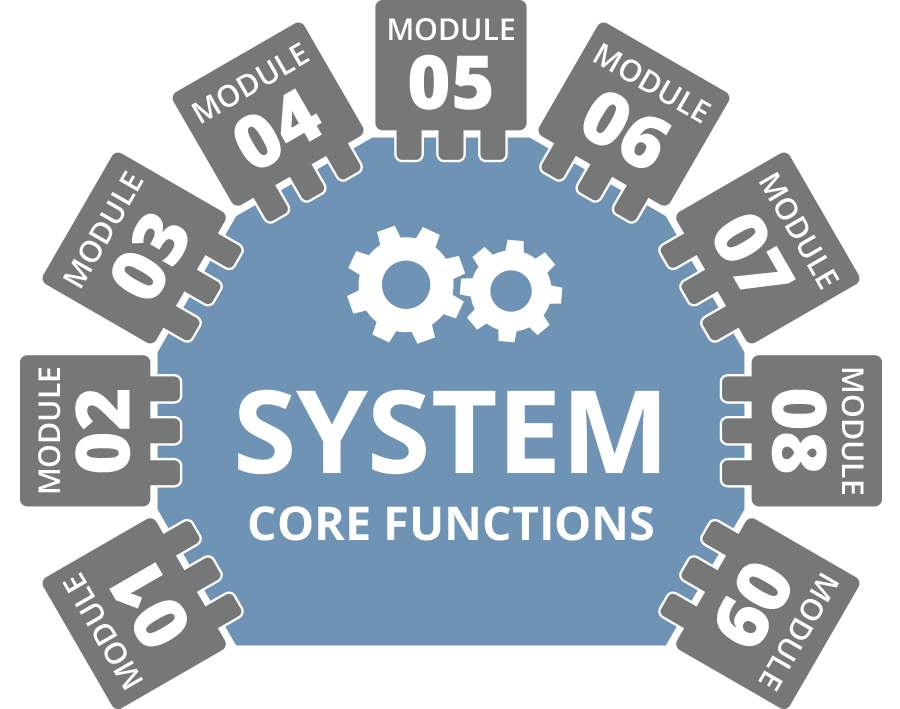 Benefits of modular health apps
Simple visual data translation
Configurable access rights
Perfect for health, fitness and wellness apps
The modular structure of our health and fitness app illustrates the various combination possibilities of self-quantification. Depending on the user needs and the target group, the modular design enables us to develop an individualised app solutions for almost every area in the healthcare sector. We also focus on a simple and visual data translation and the personal privacy of the end user: All of the application data can be stored on a long-term basis and statistically evaluated by the user, a doctor or a diet coach – the parameters and access permissions can be easily set and adjust. You would like to find out more about the benefits and the development of personalized health apps? Please do not hesitate to contact us – we will be happy to advise you!